This is our baby pictures! aren't we cute then????
Ako yung nasa walker, hehe, si ate tine yung naka yellow, then si mama, and then si ate erika! Cute namen noh! hehe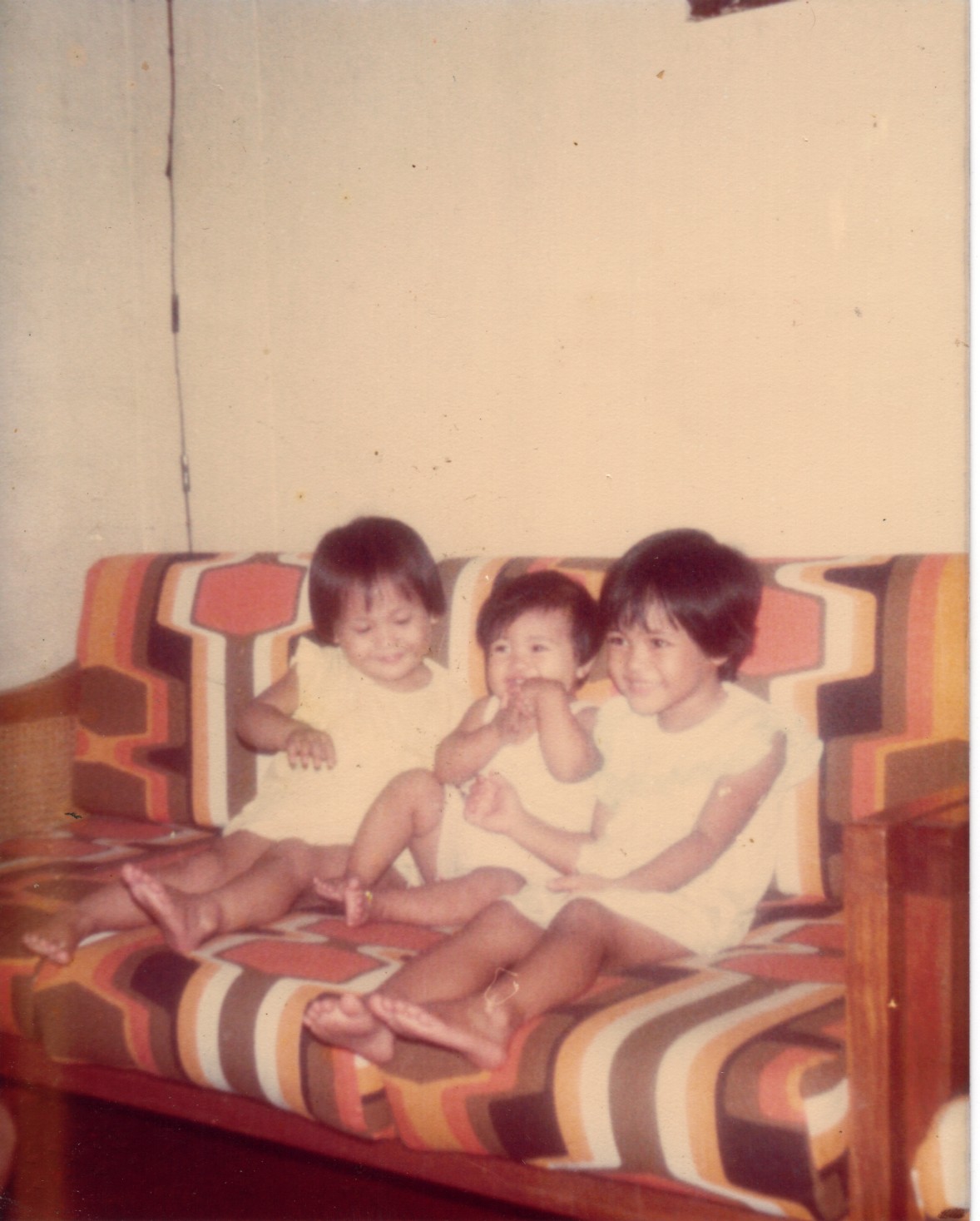 im the one in the middle, biting my nails, i never out grew that mannerism, i dunno, even upto now whenever im feeling tensed and uneasy, i still do that, my friends and honey asks me to stop it, but what can i do??? it kinda stuck!

ate tine is the one in yellow and ate erika's wearing light blue.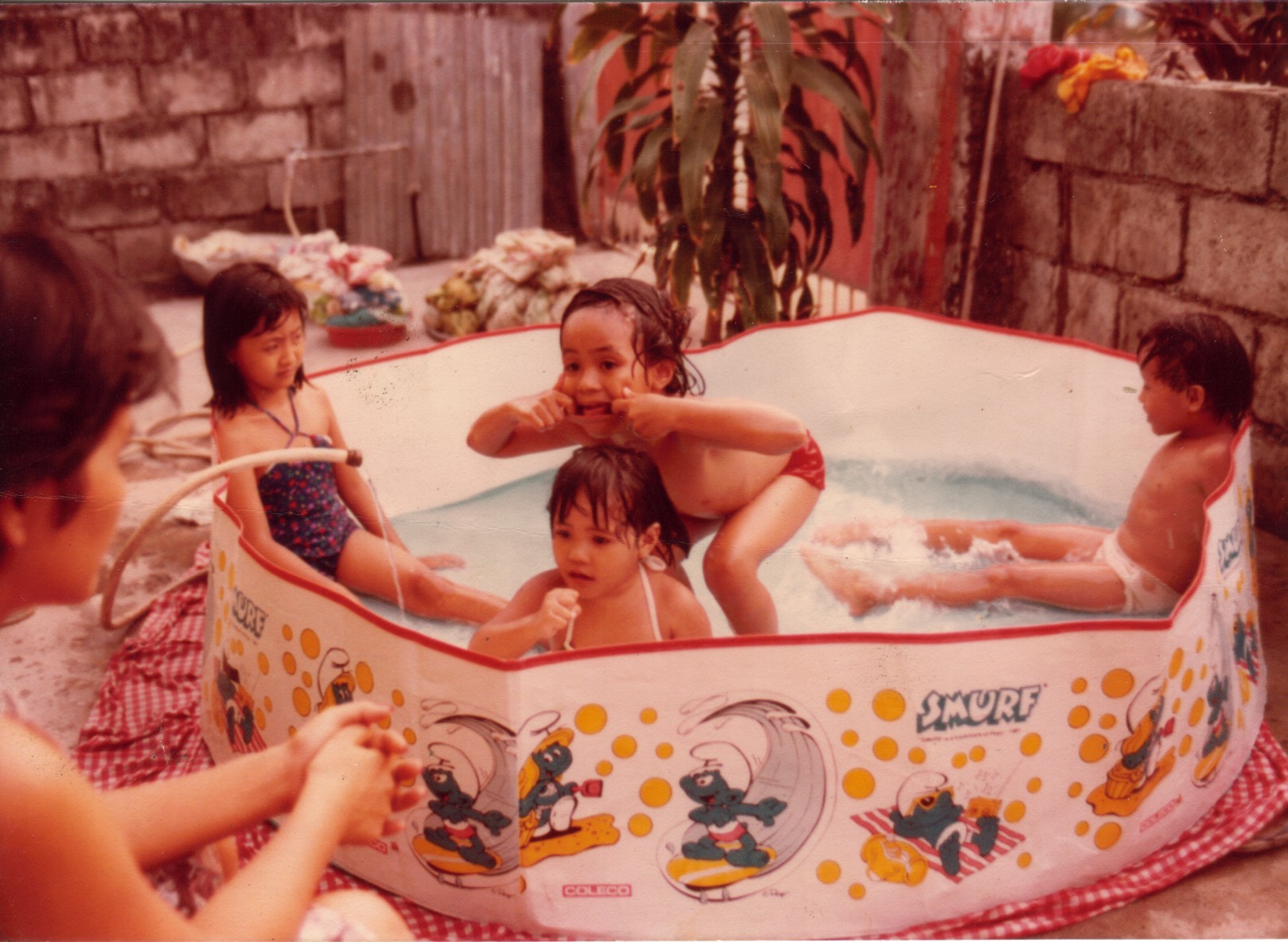 Ako yung nasa ilalim nung girl na naka belat, once again im biting my nails, hehe, the one above me is ate erika by the way, the one in blue bathing suit is our cousin ate mitchie, and the little boy is mark, my brother!

Cute ng swimming pool namen noh! Smurf!! Lolz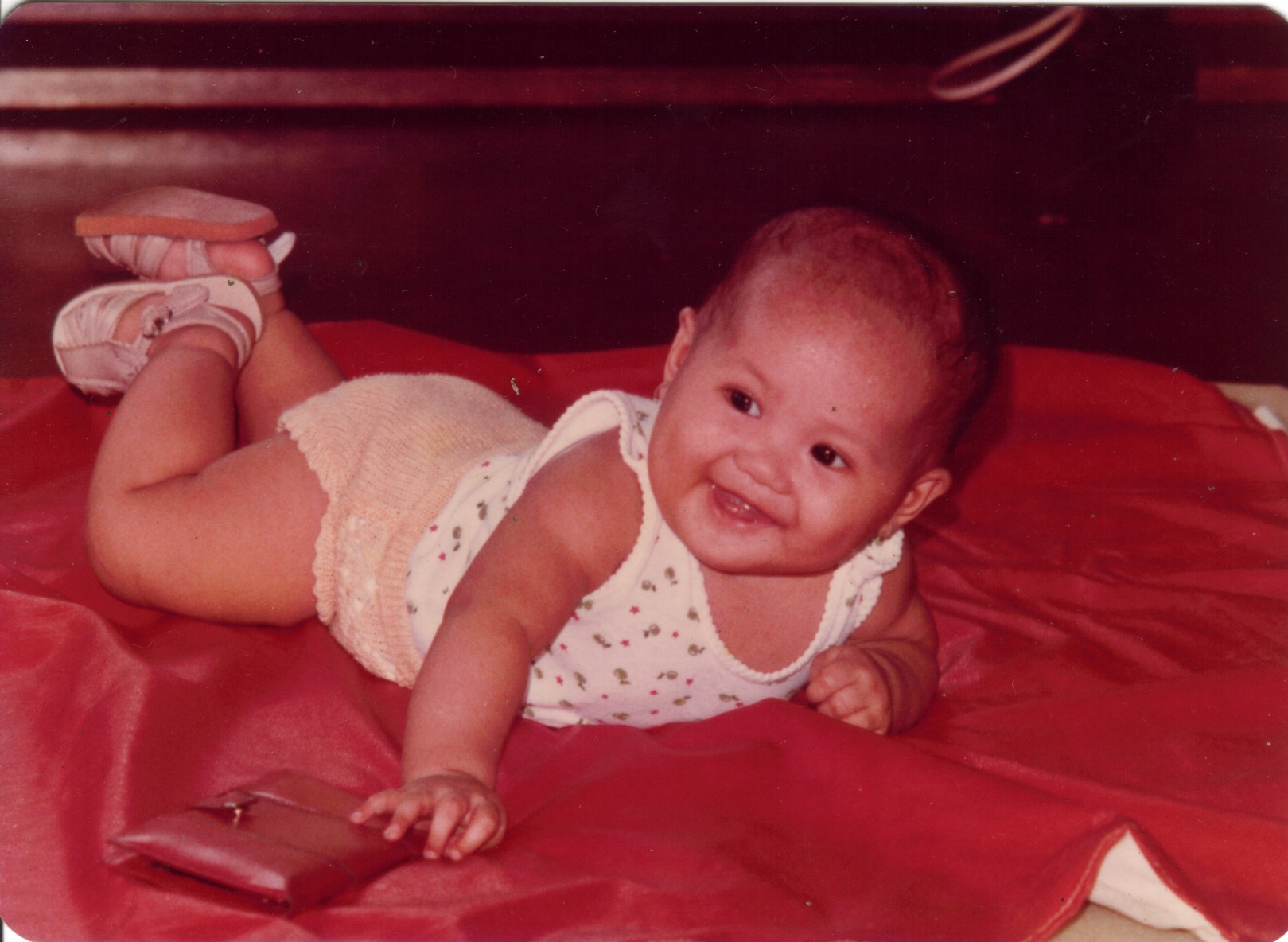 This is one of the cutest baby picture of my ate tine, tawag sa kanyan when we were kids is "kalbo" as u can see kalbo nga! hehe, she's taking up medicine proper right now, idol ko yan sa kasipagan! tsaka ambait nyan, maingay, makulit, tsaka she can put a smile into anyone's face whenever she wants to. Kaya yung mga nangangailangan ng magpapangite, tawagan nyo ko, bente bente lang! Joke!! Lolz!