I'm 21 yrs. old. My Birthday is on April 7, 1982. I'm taking up AB/MassCommunications, though honestly I never really liked the course, I took this course coz, mah parents made me, though I know they only want the best for me. But given the chance, in my heart of hearts, what I really want is to take up International Studies. I wanna travel, discover new horizons, I wanna get out there, and dig deep, and learn things that are yet to be discovered. Not that Philippines is not cool enough for me. It's just that a part of me wants to go out there and see things, things that are hidden, things that are yet to be seen. But, oh well... enough about that... just keep clicking... unless you're bored... you can close this window for all I care! =)
I grew up here in Laguna, I've lived most of my life here. This is where the best times of mah life took place. All the childhood memories, my friends, though we really dont see eachother anymore, some are already married w/ kids, and some are just out there, living there life the best way they know how, and me, I'm still here, not that I don't like it, it's just that I miss them. But, I've got new friends now, though it took me a long time to discover who the real ones are, and to get rid of the fake ones. But I have no regrets, coz' if i never found out who the fake ones are, I might have never learned to value the real ones who stuck by me when things get rougher than rough.



I'm thankful for the friends that I had, and the ones that I still have, for they are the people who molded me into the person I am now, besides my parents and family, and ofcourse my loved one, they also played a big role in my life. and they are already a part of my life, whether I like it or not. And bcoz' of this, I've learned that, Life will always have it's up and downs, whether we like it or not, and that we shouldn't blame it on anyone, it's just that.... Shit Happens!!! It Does!!!
This is meeh....
pa-demure effect... Lolz

THIS IS ME WITH MY BEST PAL "NANAY RES"
SHE'S REALLY ONE OF A KIND! SARAP MAGING KAIBIGAN NYAN!!

Everyday should be lived as though it's the last. That's what my mom used to say to me, I dunno, maybe it's true, maybe it works for other people. But for me, I like to pace things a little, keep it simple, keep it slowly but surely, coz I dont wanna risk everything that I have now, and then at the end of the day wind up with nothing, that has always been my motto, a lot of people don't know that. Only me knows that, and to you who's reading this right now... keep it a secret... will yah??? What you see, what you read, when you leave, leave it here! =)
What ah Lyk!!!!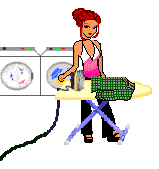 If I wanna have a movie marathon, these are what I watch!
Kilig Movies:

Wedding Singer, Wedding Planner, Down To You, Never Been Kissed, Kate and Leopold, You've Got Mail, and RunAway Bride!!

Feel God Movies are:

Legally Blonde, What A Girl Wants, My Big Fat Greek Wedding, Anger Management, The Banger Sisters, Maid in Manhattan, Remember the Titans, and The Princess Diaries!!!

Tear Jerker:

I have a soft spot kase for my dad... so here goes...

Being Sam, John Q, Evelyn, Big Daddy

Other movies:

Philadelphia, Sweet Home Alabama, First Wives Club!



This are what I listen to:

Pag badtrip, makarinig lang ako ng mga r n b na music, i feel almost better na! Any kind of R n B music, basta wag lang sobrang bastos! But I like Nelly, Destiny's Child, Ja Rule, Eminem, Alicia Keys, J. Lo! (ofcourse! as if anybody doesn't!) Britney! (corny man, but I admit I'm a fan! hehe!) Busta Rhymes!

Pag tamang senti! Promise! Norah Jones! As in!!! and some of the other Cruisin' collections!

Pag normal lang, ayoko ng masyadong hard core na tugtugan, pero if i were to listen to this type of music I prefer the musics of, Pearl Jam, Black Sabbath, Wolf Gang, (Darkness Fell! National Anthem Ko Yun!!! hehe!) Foo Fighters! (Coz there MTV'S crack me up!)